Welcome To The
Woodbridge Salvation Army
Website





We welcome you to our website.
Woodbridge Corps is situated in the heart of rural Suffolk, and is part of the Anglia Division of The Salvation Army in the United Kingdom


This site provides visitors with an opportunity to learn about the Corps, its members and friends and the continuing work in the local town and beyond!


There are many things to read and do. So please feel free to wander around, and remember to sign the guestbook


Click here for full details of Sunday services, plus all weekly activities


For full details on how to contact the Corps as well as other Salvation Army links & Christian web links.
A Selection of Videos from the Corps via Youtube

2013: 130TH Anniversary Celebration Year Page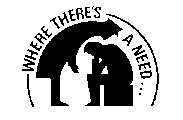 Where there's a need, there's The Salvation Army

music playing is "Never Mind, Go On!" by Richard Slater, Salvation Army Songbook No.805

This website was created by Morvyn Finch. He was officially commissioned as the Corps Internet Sergeant on Sunday 16 July 2000. A personal page with some info about me is available (including pictures with some people I have met here)
.
This Website and all the contents found herein are copyright, The Salvation Army and cannot be reproduced without the consent of the Corps Internet Sergeant

Building A Bridge Leading Man to God
The Salvation Army Central Trust: Registered Charity No. 214779, and in Scotland SC009359.
The Salvation Army Social Trust: Registered Charity No. 215174, and in Scotland SC037691.
The Salvation Army Republic of Ireland: Registered Charity No. 6399CHY.